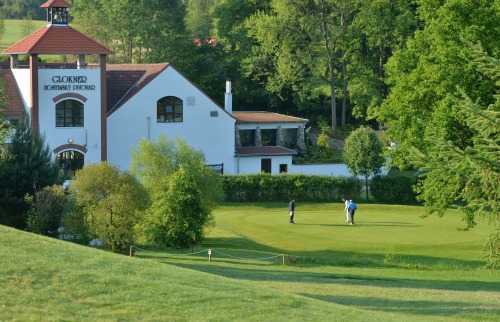 Every art lover will enjoy a great variety of music festivals, concerts, theatre performances and exhibitions held in the town all through the year. If you want to see the town's return to the past, join the Five-petalled Rose Celebrations held every June or the Saint Wenceslas Celebrations held every September.
Every sportsman or sportswoman will also enjoy his or herself. They can choose from a wide range of activities - cruise on the Vltava river on rafts or canoes, horseback riding, bicycling, hiking, fishing, or playing tennis, golf (www.golfck.cz), squash, bowling... They can also spend their time by the water reservoir Lipno, an excellent place for swimming in summer and skating in winter.
If you have any question, desire or wish, do not hesitate and contact us. We are here for you, ready to help you and make your stay in Český Krumlov as pleasant as possible. www.gcceskykrumlov.cz.